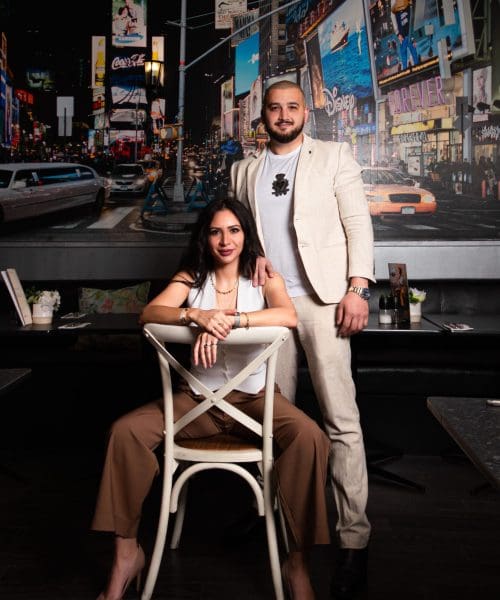 Established in 2015 Downtown Pizzeria is owned and operated by husband and wife duo, Matt Wehbeh and Sarah El Kadi, who also own the hot new Restaurant AIDA Mediterranean Food from the Heart https://aidaalbury.com.au/
Stylish décor, cocktails galore, our team work hard to ensure you have only the best dining experience. Our wood fired oven produces mind-blowing pizza, made fresh to order catering to all dietaries.
Indulge in our traditional entrees, large selection of mains including succulent lamb, seafood, meat platters and more. Pasta made your way with a choice of 5 different bases – spaghetti, gnocchi, fettuccine, penne and risotto
Downtown Pizzeria features indoor and outdoor seating and UPTOWN upstairs glam space, for all your event needs and a little more quieter side of dining during our bustling weekends.
Downtown Pizzeria is a favourite with locals and travellers alike and is becoming a hit must-try when in our region!
Come and try for yourselves! Downtown Pizzeria – where there is #somethingforeveryone
With care,
Matt and Sarah 🍕🤩❤️
Open 7 days - Lunch and Dinner *
Frequently Asked Questions
Don't see your question answered? Please don't hesitate to reach out to us. Our staff is standing by to assist you.